Enjoy the Movies!
YOUR HEALTH AND SAFETY AT HOYTS
The health and safety of our guests and staff is our biggest priority. We ask for your support in keeping our cinemas clean and safe.

Use contactless payments where possible
Always practice good hygiene and wash hands frequently
Place your rubbish in the bin at the conclusion of sessions
Cover coughs/sneezes, dispose of tissues and make use of the available hand sanitiser
Refrain from attending the cinema if feeling unwell to ensure a safe and comfortable experience for everyone
---
EXCLUSIVE SENIORS SCREENINGS!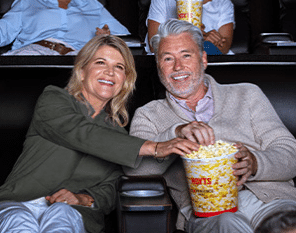 These sessions are held for the first two session of a selected movie every Thursday, then there will be an encore screening on the following Tuesday for the first sessions of the same movie.
Ticket Prices for HOYTS Reward Members who are 60 Years or older is $9. Please ensure you have registered your date of birth on you membership.
HOYTS Rewards Members who are 60 Years or older can redeem a $1 snack sized popcorn (36oz) for Senior Movie Screening sessions 🍿
Join us for the following Senior Movie Sessions:
May 11th – Locked Down
May 13th and 18th – Those who wish me Dead
May 27th and June 1 – Cruella
Secure your Seats: https://bit.ly/HOYTSSSP
---
PRAMS AT THE PIX 👶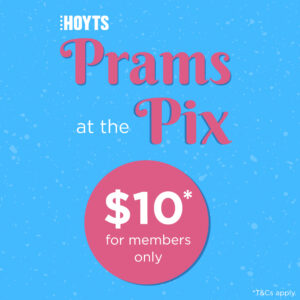 These sessions are held on the first session of selected movies every Wednesday.
The lighting and volume in these sessions are adjusted so that the lights are dimmed, and the volume is softened to ensure a baby friendly cinema experience.
Ticket Prices for HOYTS Reward Members is $10. Non-Members pay the regular ticket price. Kids under 5 are free.
Join us for the following Prams at the Pix Sessions:
Wednesday 12 May – Fatale
Wednesday 19 May – Those who wish me dead
Wednesday 26 May – Finding You
Secure your seats: http://bit.ly/PRAMSATPIX
---
MOTHERS DAY – ADVANCED SCREENING!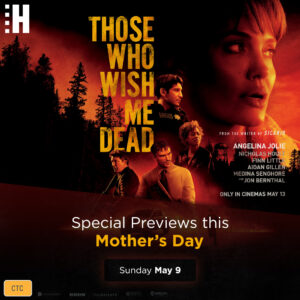 Join us on Mother's Day for an Advanced Screening of Those Who Wish Me Dead Starring Angelina Jolie. Sunday 9th May at 7pm. Secure your seat now: https://bit.ly/HOYTSTWWMD
MOTHERS DAY GIFT CARDS 💞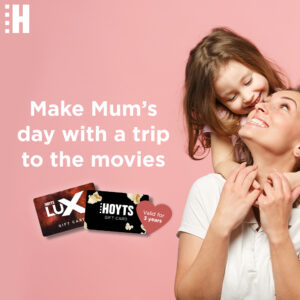 With all the Blockbusters about to hit our screens what gift could be better than a HOYTS Gift Card. Grab one for Mum either in store or online at https://bit.ly/HOYTSAUGS. You never know she might take you with her. 😉
---
NEW RELEASES! ⭐
June Again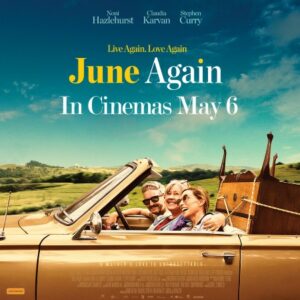 During a fleeting bout of lucidity from her dementia, June Wilton has precious little time to bring together her estranged children, save the family business, and rekindle an old flame.
Book your tickets here >> https://www.hoyts.com.au/
Locked Down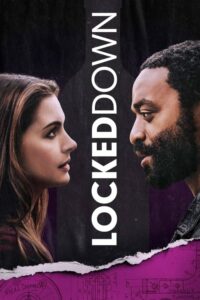 A couple attempts a high-risk, high-stakes jewelry heist at a department store.
Fatale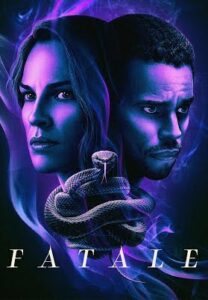 A married man is tricked into a murder scheme by a female police detective. Starring Michael Ealy, Hilary Swank, Mike Colter, Geoffrey Owens
Tickets on sale now: https://bit.ly/HOYTSFATAFB
---
MOVIES TO SEE WITH THE KIDS 🍿
Tom & Jerry 2021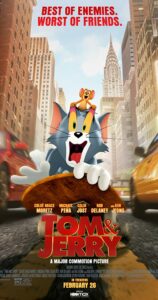 A chaotic battle ensues between Jerry Mouse, who has taken refuge in the Royal Gate Hotel, and Tom Cat, who is hired to drive him away before the day of a big wedding arrives.
Book your tickets here >> https://www.hoyts.com.au/
Peter Rabbit 2: The Runaway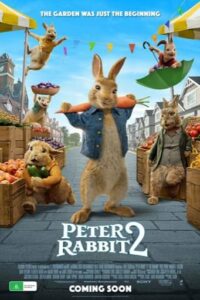 Thomas and Bea are now married and living with Peter and his rabbit family. Bored of life in the garden, Peter goes to the big city, where he meets shady characters and ends up creating chaos for the whole family.
Book your tickets here >> https://www.hoyts.com.au/
Raya and the Last Dragon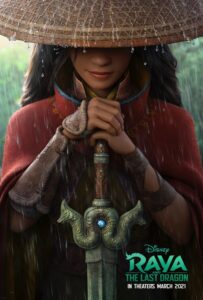 In a realm known as Kumandra, a re-imagined Earth inhabited by an ancient civilization, a warrior named Raya is determined to find the last dragon.
Book your tickets here >> https://www.hoyts.com.au/
---
DON'T MISS THESE TITLES!
Six minutes to Midnight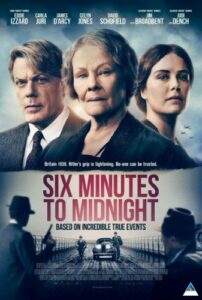 UK, Aug. 15, 1939: 17 days before WWII, an English teacher and his camera disappear on a coastal boarding school with 20 German teen girls. Miller gets the job 6 days later, secretly trying to find out what happened.
Book your tickets here >> https://www.hoyts.com.au/
Wrath of Man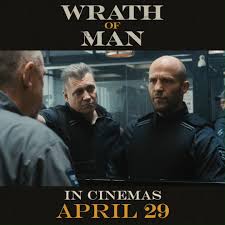 See the latest film by Guy Richie – WRATH OF MAN.
Starring Jason Statham. The plot follows H, a cold and mysterious character working at a cash truck company responsible for moving hundreds of millions of dollars around Los Angeles each week.
Secure your seats: https://bit.ly/HOYTSWOMTOS