Enjoy the Movies!
YOUR HEALTH AND SAFETY AT HOYTS
The health and safety of our guests and staff is our biggest priority. We ask for your support in keeping our cinemas clean and safe.

Use contactless payments where possible
Always practice good hygiene and wash hands frequently
Place your rubbish in the bin at the conclusion of sessions
Cover coughs/sneezes, dispose of tissues and make use of the available hand sanitiser
Refrain from attending the cinema if feeling unwell to ensure a safe and comfortable experience for everyone
---
BECOME A REWARDS VIP MEMBER!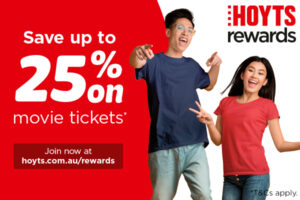 Get rewarded every time you go to the movies at HOYTS!
Become a HOYTS Rewards VIP member today and save 25% on movie tickets!
Plus, you get access to a tonne of other benefits like, 10% off food & drinks, access to movie of the week tickets and free popcorn refills!
So, what are you waiting for? Join HOYTS Rewards today in-cinema or online at hoyts.com.au for just $15 a year! T&C's apply.
---
EXCLUSIVE SENIORS SCREENINGS!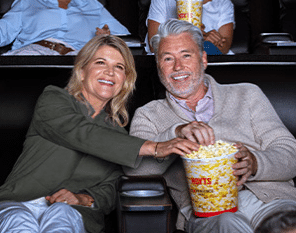 These sessions are held for the first two sessions of a selected movie every Thursday, then there will be an encore screening on the following Tuesday for the first sessions of the same movie.
Ticket Prices for HOYTS Reward Members who are 60 Years or older is $9. Please ensure you have registered your date of birth on you membership.
HOYTS Rewards Members who are 60 Years or older can redeem a $1 snack sized popcorn for Senior Movie Screening sessions 🍿
Join us for the following Senior Movie Sessions:
June 24 – In The Heights
Secure your Seats: https://bit.ly/HOYTSSSP
---
PRAMS AT THE PIX 👶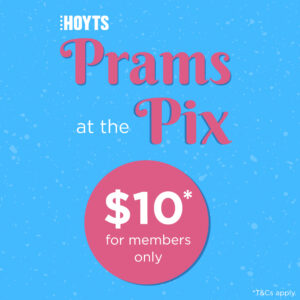 Join us at the first session every Wednesday in a freshly cleaned cinema, where we'll dim the lights and soften the volume, to ensure a baby friendly cinema experience.
Ticket Prices for HOYTS Reward Members is $10. Non-Members pay the regular ticket price. Kids under 5 are free.
Join us for the following Prams at the Pix Sessions:
June 23 – Buckley's Chance (Preview Screening)
Secure your seats: http://bit.ly/PRAMSATPIX
---
ADVANCED SCREENINGS 🎞️
In The Heights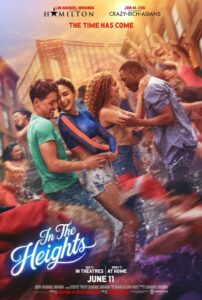 The scent of a cafecito caliente hangs in the air just outside of the 181st Street subway stop. The likeable, magnetic bodega owner Usnavi saves every penny from his daily grind as he hopes, imagines and sings about a better life.
Secure your recliner now: https://bit.ly/HOYTSITHTOS
---
NEW RELEASES! 🎬
Fast & Furious 9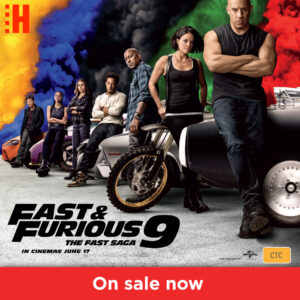 Cipher enlists the help of Jakob, Dom's younger brother to take revenge on Dom and his team.
Book your tickets now: http://bit.ly/HOYTSFAF9NOS
A Quiet Place 2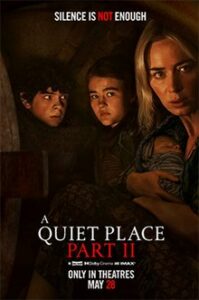 Following the events at home, the Abbott family now face the terrors of the outside world. Forced to venture into the unknown, they realize the creatures that hunt by sound are not the only threats lurking beyond the sand path.
Secure your recliner: https://bit.ly/HOYTSAQP2TOS
---
MOVIES TO SEE WITH THE KIDS 🍿
Peter Rabbit 2: The Runaway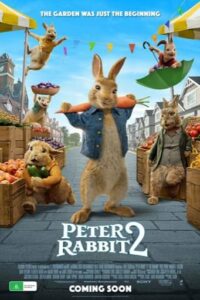 Thomas and Bea are now married and living with Peter and his rabbit family. Bored of life in the garden, Peter goes to the big city, where he meets shady characters and ends up creating chaos for the whole family.
Book your tickets here: https://www.hoyts.com.au/
Spirit Untamed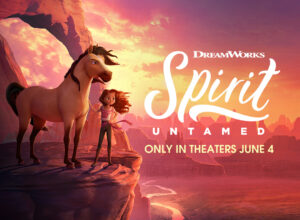 Lucky Prescott's life is changed forever when she moves from her home in the city to a small frontier town and befriends a wild mustang named Spirit.
Book your tickets here: https://www.hoyts.com.au/
---
DON'T MISS THESE TITLES! 📽️
The Conjuring 3: The Devil Made Me Do It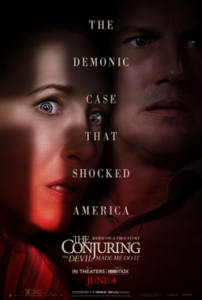 A chilling story of terror, murder and unknown evil that shocked even experienced real-life paranormal investigators Ed and Lorraine Warren. One of the most sensational cases from their files, it starts with a fight for the soul of a young boy, then takes them beyond anything they'd ever seen before, to mark the first time in U.S. history that a murder suspect would claim demonic possession as a defense.
Grab the edge of your seat now: https://bit.ly/HOYTSTCTDMMDI
Cruella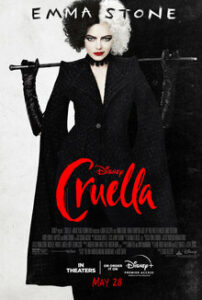 Academy Award® winner Emma Stone stars in Disney's "Cruella," an all-new live-action feature film about the rebellious early days of one of cinemas most notorious – and notoriously fashionable – villains, the legendary Cruella de Vil.
Secure your seat now: https://bit.ly/HOYTSCRUELLA
---
TICKETS ON SALE NOW! 🎟️
Black Widow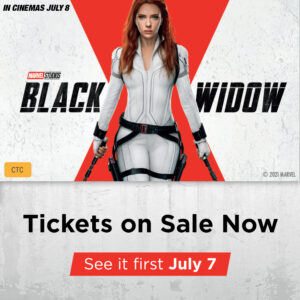 SEE IT FIRST! – July 7
Go back to where it all started. Don't miss Marvel Studios' Black Widow with advance screenings the night before release.
Secure your recliner: https://bit.ly/HOYTSBWTOS
***********************
In Marvel Studios' action-packed spy thriller Black Widow, Natasha Romanoff aka Black Widow confronts the darker parts of her ledger when a dangerous conspiracy with ties to her past arises. Pursued by a force that will stop at nothing to bring her down, Natasha must deal with her history as a spy and the broker relationships left in her wake long before she became an Avenger. Scarlett Johansson reprises her role as Natasha/Black Widow, Florence Pugh stars as Yelena, David Harbour portrays Alexei/The Red Guardian, and Rachel Weisz is Melinda. Directed by Cate Shortland and produced by Kevin Feige.