Enjoy the Movies!
PLEASE NOTE, HOYTS WILL BE CLOSED DURING THE 3-DAY BRISBANE LOCKDOWN!
BECOME A HOYTS REWARDS VIP MEMBER!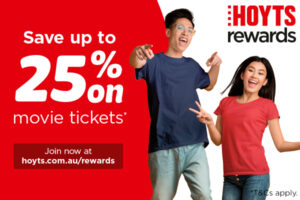 Get rewarded every time you go to the movies at HOYTS!
Become a HOYTS Rewards VIP member today and save 25% on movie tickets!
Plus, you get access to a tonne of other benefits like, 10% off food & drinks, access to movie of the week tickets and free popcorn refills!
So, what are you waiting for? Join HOYTS Rewards today in-cinema or online at hoyts.com.au for just $15 a year!
T&C's apply. 
---
YOUR HEALTH AND SAFETY AT HOYTS
The health and safety of our guests and staff is our biggest priority. We ask for your support in keeping our cinemas clean and safe.

Use contactless payments where possible
Always practice good hygiene and wash hands frequently
Place your rubbish in the bin at the conclusion of sessions
Cover coughs/sneezes, dispose of tissues and make use of the available hand sanitiser
Refrain from attending the cinema if feeling unwell to ensure a safe and comfortable experience for everyone
---
NEW RELEASES! 🎬
Jungle Cruise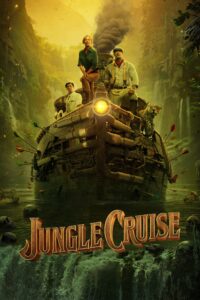 Join fan favourites Dwayne Johnson and Emily Blunt for the adventure of a lifetime on Disney's Jungle Cruise, a rollicking thrill-ride down the Amazon with wisecracking skipper Frank Wolff and intrepid researcher Dr. Lily Houghton. Lily travels from London, England to the Amazon jungle and enlists Frank's questionable services to guide her downriver on La Quila, his ramshackle-but-charming boat. Lily is determined to uncover an ancient tree with unparalleled healing abilities, possessing the power to change the future of medicine.
Thrust on this epic quest together, the unlikely duo encounters innumerable dangers and supernatural forces, all lurking in the deceptive beauty of the lush rainforest. But as the secrets of the lost tree unfold, the stakes reach even higher for Lily and Frank and their fate and mankind's hangs in the balance.
Secure your favourite seat online: https://bit.ly/HOYTSJCTOS
The Misfits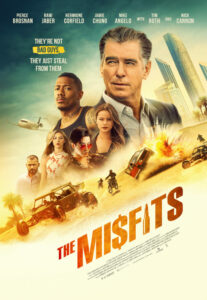 After being recruited by a group of unconventional thieves, renowned criminal Richard Pace finds himself caught up in an elaborate gold heist that promises to have far-reaching implications on his life and the lives of countless others.
Secure your seats here: https://bit.ly/HOYTSTMCS
---
MOVIES TO SEE WITH THE KIDS 🍿
Space Jam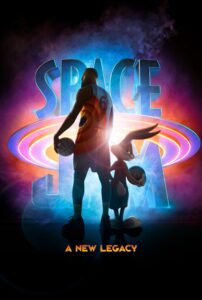 Welcome to the Jam! NBA superstar LeBron James teams up with Bugs Bunny and the rest of the Looney Tunes for this long-awaited sequel.
Secure your seat online at https://bit.ly/HOYTSSS2
Spirit Untamed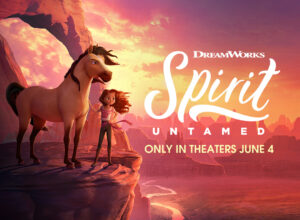 Lucky Prescott's life is changed forever when she moves from her home in the city to a small frontier town and befriends a wild mustang named Spirit.
Book your tickets here: https://www.hoyts.com.au/
---
DON'T MISS THESE TITLES! 📽️
Old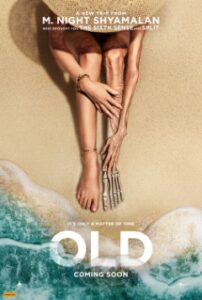 A dead body is discovered on a beach, signalling some unnatural goings-on.
Secure your favourite seat online: https://bit.ly/HOYTSOLDCS
Snake Eyes: G.I. Joe Origins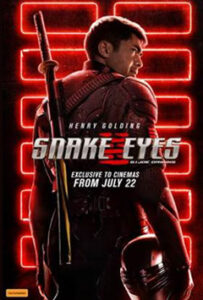 Snake Eyes: G.I. Joe Origins stars Henry Golding as Snake Eyes, a tenacious loner who is welcomed into an ancient Japanese clan called the Arashikage after saving the life of their heir apparent.
Upon arrival in Japan, the Arashikage teach Snake Eyes the ways of the ninja warrior while also providing something he's been longing for: a home. But, when secrets from his past are revealed, Snake Eyes' honor and allegiance will be tested – even if that means losing the trust of those closest to him.
Secure your seats here: https://bit.ly/HOYTSSEGIJO
Black Widow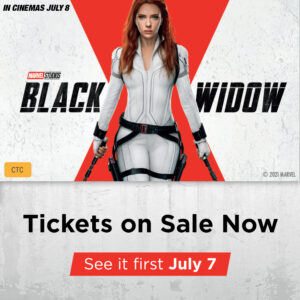 In Marvel Studios' action-packed spy thriller Black Widow, Natasha Romanoff aka Black Widow confronts the darker parts of her ledger when a dangerous conspiracy with ties to her past arises. Pursued by a force that will stop at nothing to bring her down, Natasha must deal with her history as a spy and the broker relationships left in her wake long before she became an Avenger.
Secure your recliner: https://bit.ly/HOYTSBWTOS
Fast & Furious 9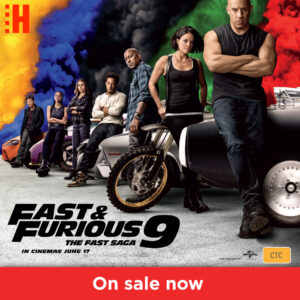 Cipher enlists the help of Jakob, Dom's younger brother to take revenge on Dom and his team.
Book your tickets now: http://bit.ly/HOYTSFAF9NOS
Cruella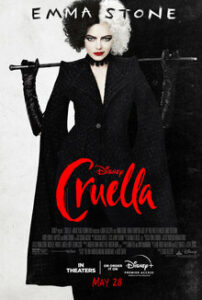 Academy Award® winner Emma Stone stars in Disney's "Cruella," an all-new live-action feature film about the rebellious early days of one of cinemas most notorious – and notoriously fashionable – villains, the legendary Cruella de Vil.
Secure your seat now: https://bit.ly/HOYTSCRUELLA
---
PRAMS AT THE PIX 👶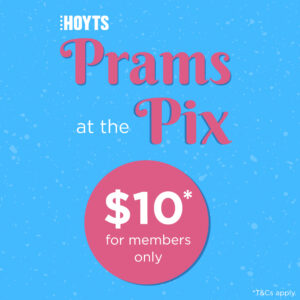 Join us at the first session every Wednesday in a freshly cleaned cinema, where we'll dim the lights and soften the volume, to ensure a baby friendly cinema experience.
Ticket Prices for HOYTS Reward Members is $10. Non-Members pay the regular ticket price. Kids under 5 are free.
Please see below the Prams at the Pix schedule for August 2021:
Jungle Cruise: Wednesday 4 August & Wednesday 11 August
Free Guy: Wednesday 18 August
Respect: Wednesday 25 August
Secure your seats: http://bit.ly/PRAMSATPIX
---
EXCLUSIVE SENIORS SCREENINGS!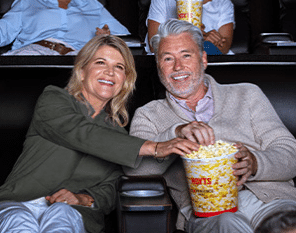 These sessions are held for the first two sessions of a selected movie every Thursday, then there will be an encore screening on the following Tuesday for the first sessions of the same movie.
Ticket Prices for HOYTS Reward Members who are 60 Years or older is $9. Please ensure you have registered your date of birth on you membership.
HOYTS Rewards Members who are 60 Years or older can redeem a $1 snack sized popcorn for Senior Movie Screening sessions 🍿
Please see below the Senior Movie Screening schedule for July & August 2021:
Jungle Cruise: Tuesday 3 August
The Misfits: Thursday 5 August & Tuesday 10 August
Free Guy: Thursday 12 August & Tuesday 17 August
Respect: Thursday 19 August & Tuesday 24 August
Secure your Seats: https://bit.ly/HOYTSSSP