Enjoy the Movies!
YOUR HEALTH AND SAFETY AT HOYTS
The health and safety of our guests and staff is our biggest priority. We ask for your support in keeping our cinemas clean and safe.

Use contactless payments where possible
Always practice good hygiene and wash hands frequently
Place your rubbish in the bin at the conclusion of sessions
Cover coughs/sneezes, dispose of tissues and make use of the available hand sanitiser
Refrain from attending the cinema if feeling unwell to ensure a safe and comfortable experience for everyone
EXCLUSIVE SENIORS SCREENINGS!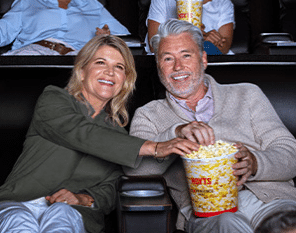 Over 60? Join us as the first guests of every Thursday, in a freshly cleaned cinema at our Senior Movie Screenings. HOYTS Rewards members get $9 tickets and you can grab a popcorn for just $1. Book here>> https://bit.ly/HOYTSSSSTOS
SCHOOL HOLIDAY SAVINGS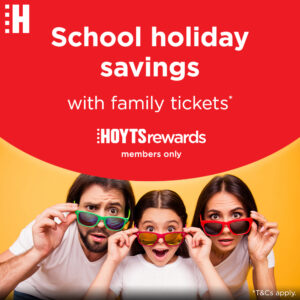 Hop into HOYTS these School Holidays for some blockbuster-sized family savings! Family tickets are now available for Hoyts Rewards members, allowing you to save when purchasing in a family of 3 or family of 4. Simply login to your Hoyts Rewards account before purchasing tickets online or present your Hoyts Rewards card when purchasing at the Candy Bar. With an epic range of family blockbusters, there's no better place to hang out with the fam these school holidays.
*Family tickets available for Hoyts Rewards members only. Valid for G and PG rated movies only. Price may vary between Hoyts locations.
NEW RELEASES 📽️
Godzilla Vs Kong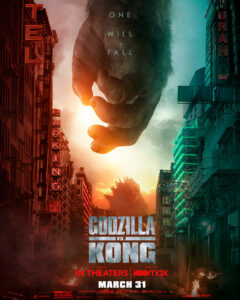 Legends collide as Godzilla and Kong, the two most powerful forces of nature, clash on the big screen in a spectacular battle for the ages. We will also be running Trivia before the screening with prizes run by Rob's Pix. So make sure you brush up on your monsterverse knowledge.
Secure your recliner now: https://bit.ly/HOYTSGVSKK
Peter Rabbit 2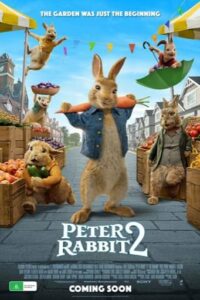 Thomas and Bea are now married and living with Peter and his rabbit family. Bored of life in the garden, Peter goes to the big city, where he meets shady characters and ends up creating chaos for the whole family.
Get your tickets here: http://bit.ly/tjtmnos