Enjoy the Movies!
SAFETY FIRST!
At Hoyts, their number 1 priority is the health and safety of its guests and staff, so there has been some changes to the way we do things. As the situation changes, we'll update these steps shown below as needed! Click here for more info>> https://bit.ly/HOYTSHASRFB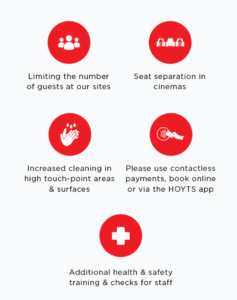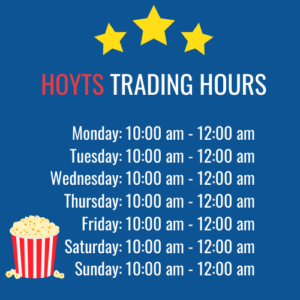 EXCLUSIVE SENIORS SCREENINGS!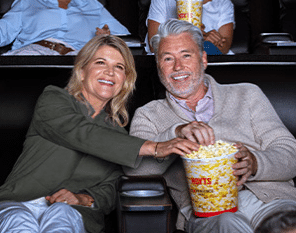 Over 60? Join us as the first guests of every Thursday, in a freshly cleaned cinema at our Senior Movie Screenings. HOYTS Rewards members get $9 tickets and you can grab a popcorn for just $1!! Book here>> https://bit.ly/HOYTSSSSTOS
SAVER & SUPER SAVER TICKETS!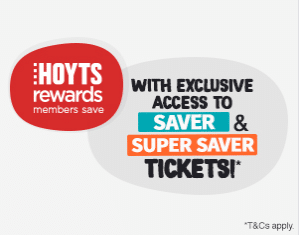 HOYTS Rewards members have exclusive access to discounted ticket prices in sessions 7 days a week marked SAVER and SUPER SAVER!
You can log into the website or HOYTS app, scan your card at an in-cinema kiosk, or present your membership card in-cinema to one of our friendly team members to unlock the member-only SAVER or SUPER SAVER ticket price.
Not a member? Join here>> https://www.hoyts.com.au/rewards
CHEAP AS TUESDAY!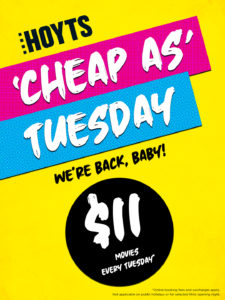 Grab all your 'Cheap As' 😉 pals because Hoyts 'Cheap As Tuesday' is BACK! Get your $11 tix here >> https://bit.ly/HOYTSCATRFB 🎥 🍿
*T&Cs apply
10% OFF ALL HOYTS E-GIFT CARDS – ONE WEEK ONLY!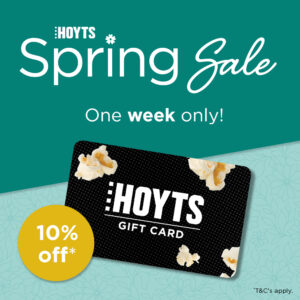 We love a sale just as much as Scooby loves his snacks. Jump onto the HOYTS Gift Store now to score 10% off all HOYTS E-Gift Cards for one week only! http://bit.ly/HOYTSSALE
WHAT'S ON 4 KIDS THESE SCHOOL HOLIDAYS?! 👨‍👨‍👧‍👦
Astro Kid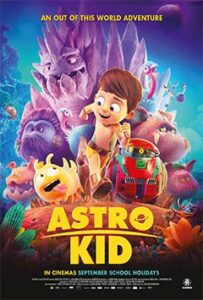 Get the kids out of the house and check out Astro Kids at HOYTS Redcliffe! You could even sneak a cheeky vino, it's dark… they won't know!
Tix here >> http://bit.ly/HOTYSASTRONS
Cats & Dogs 3: Paws Unite!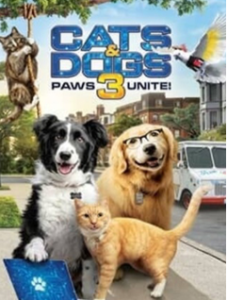 A super villain parrot hatches a devious scheme to break the long-standing truce between cats and dogs.
Get tickets to Cats & Dogs here > http://bit.ly/HOYTYSCD
Four Kids and it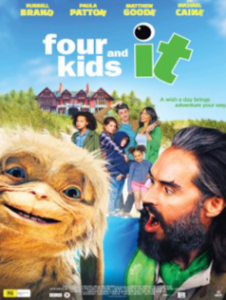 A group of kids on holiday in Cornwall meet a magical creature on the beach with the power to grant wishes.
Book online now >> http://bit.ly/HOYTSFKI
WHAT'S TRENDING THIS WEEK? 🤩
Antebellum!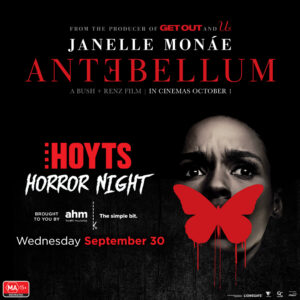 Mark your calendars friends, because Antebellum is haunting HOYTS early on Wed Sep 30. Get your tix now >> http://bit.ly/HOYTSANTHN
An American Pickle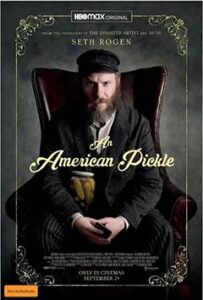 Seth Rogan stars in the brand new comedy, An American Pickle! See it at HOYTS Redcliffe now!
Don't miss out, book now >> http://bit.ly/HOYTSAMPNS
The High Note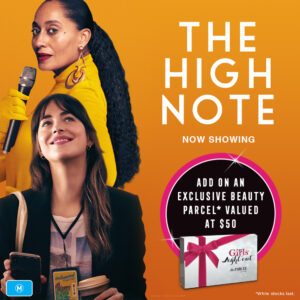 Catch Dakota Johnson in this feel-good musical comedy now. Plus, for a limited time you can add on an exclusive beauty parcel valued at over $50* to your ticket! Get yours now >> http://bit.ly/HOYTSTHN
The Broken Hearts Gallery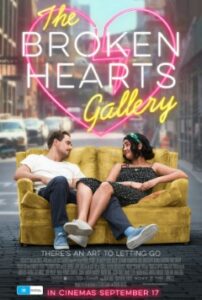 It's time to put away the ice-cream, chocolate & tears! Laugh away this break up with The Broken Hearts Gallery at HOYTS Redcliffe now!
Book online here >> http://bit.ly/HOYTSTSG
The Secret Garden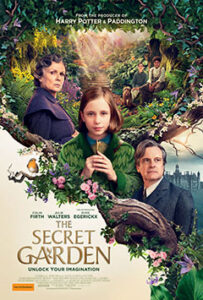 We know you read the book in primary school… now it's time to relive it on the big screen! See you at HOYTS Redcliffe for The Secret Garden.
Book now >> http://bit.ly/HOYTSTSG
David Attenborough!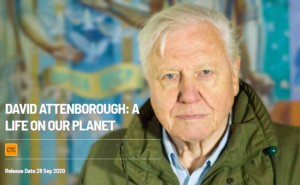 At 93 years of age, David Attenborough has seen a lot of crazy things! If you're a fan, don't miss this revealing and powerful feature documentary from Monday 28 September.
Tickets here >> http://bit.ly/HOYTSDAVAT